Third-Party Precise Controlled Dehumidifier For Growing Easy Connection To Your Grow Facilities
fast quote
China commercial dehumidifier manufacture & wholesale | East Dehumidifer OEM ODM Manufacturing

EAST SDP series commercial dehumidifiers are designed to dehumidify multiple areas with portable moving way. The unit can be used in wet, high-temperature environment with it's frame constructured machine body with anti-corrosion painting, solid and long working life. The unit is opened for developing different drainage method, such as continuous drain with tube, water tank and condensing pump, that depends on the different area you are going to dehumidify. 8' big wheels are set up for moving quietly and easily, you can use it in the area like basement, living room, untility room, storage room, kitchen etc. Just leave it alone working automatically because it has an intelligent controller set up on the machine, it will stop working when the ambient humidity reach the humidity you set on the machine, and start working when the ambient humidity raise over the set humidity.
Switch Dehumidification Area At Your Will, Moving Easily With Big Rubber Wheel
Various Drainage Way | Silent Running | Easy Control
East Commercial Dehumidifier is one of efficient unit which suitable for using in different area to be dehumidified with easily moving, it's also called "Portable Dehumidifier". In order to meet needing of different area, East Dehumidifier design three types of drainage way: drainage pipe, water tank and condensing pump.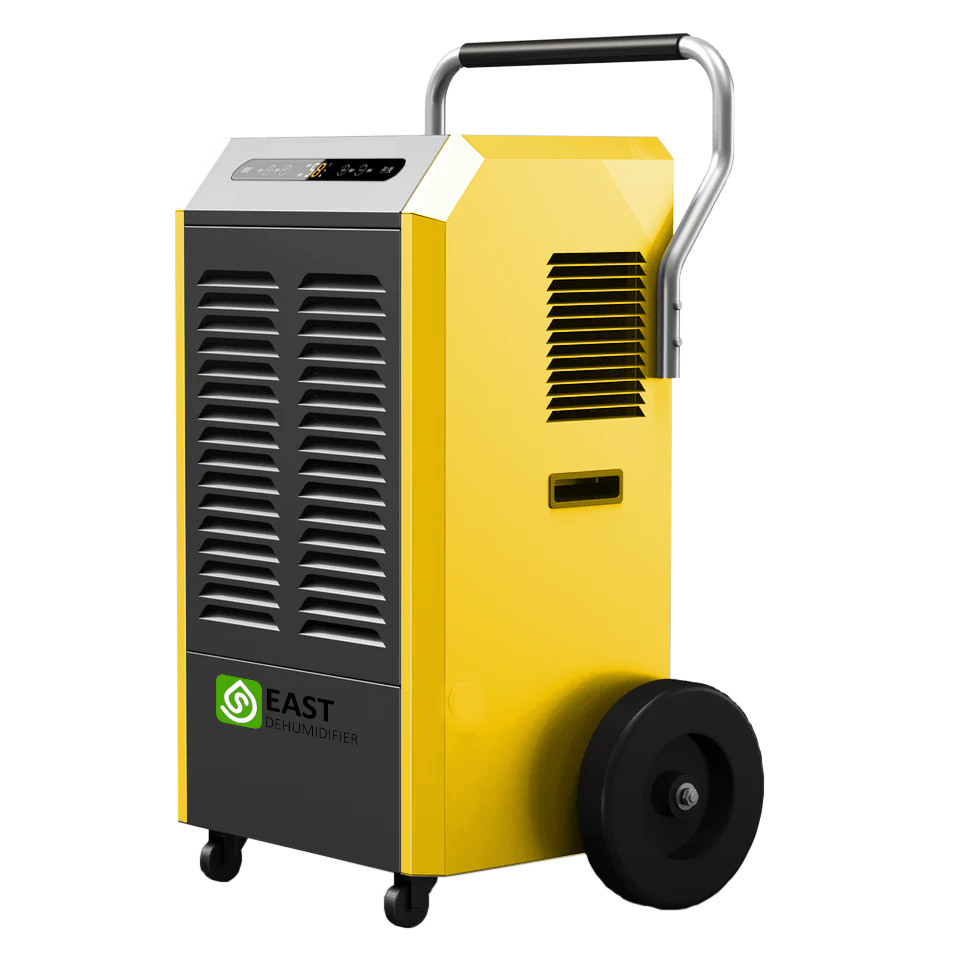 Standard Production Line Ensure the Quality of Every Unit From East Dehumidifier
Inline Inspection | Practiced Workers | Fully Running Testing
QC philosophy of East Dehumidifier: To produce standard quality dehumidifier that meet reasonable requirement for clients, build frank, clear and efficiency QC team. Bulk purchase of core spare parts like compressor, controller, heat exchanger, metal plate to ensure stable quality product.
EAST dehumidifier is committed to exceed the limit of nature by everlasting development of moisture removal technology apply to different environment. EAST dehumidifier have been spending more on the researching of raising the efficient and moisture removal capacity, lowering power consumption.
Hi, Welcome. How can I help you?