Third-Party Precise Controlled Dehumidifier For Growing Easy Connection To Your Grow Facilities
fast quote
Can't find what you are looking for?
We Provide Comprehensive humidity and temperature control solutions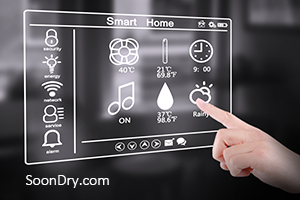 Hi, Welcome. How can I help you?
EAST ONE150 L/D Ceiling Mounted Dehumidifier | 320Pint dehumidifier | Thirty-Party Control Ready | EC Fan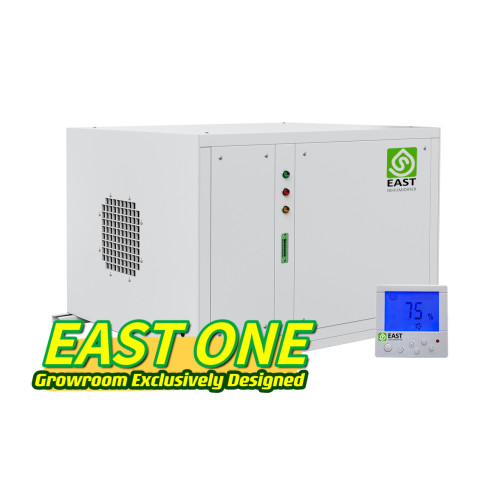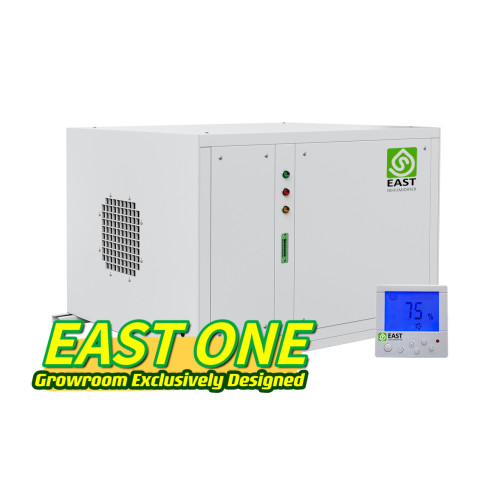 | | |
| --- | --- |
| Categories | Grow Room Dehumidifier |
| Brand | East Dehumidifier OEM ODM Manufacturing |
| Model | EAST ONE |
| Installation | Ceiling / Wall Mounted |
| Dehumidifying Type | Refrigeration |
| Refrigeration Technology | Compressor |
| Compressor Type | Rotary |
| Refrigerant | R410a |
| Cooling Capacity | 4.2 Kw |
| Brand Name | East Dehumidifier OEM ODM Manufacturing |
| Location | Zhejiang, China |
| Condition | Brand New |
| FOB port | Shanghai or Ningbo |
| Terms of Payment | Western Union, MoneyGram, T/T, Paypal |
| Download DOC | |
| Update Time | September 29,2023 |
EAST ONE Grow Room Dehumidifier
 optimized for grow room with its high efficiency and third-party controller ready system. The EAST ONE dehumidifier is available to connect with third-party controller system like trolmaster for dehumidifying and ventilating. The operation mode can be easily seen by LED lights on machine as well as LCD on controller panel.
A new multiple functional controller(DHD100) is also provided  with EAST ONE grow dehumidifier. It can be used not only for EAST One grow dehumidifiers, but also can be used as a third-party controller to other modern brand dehumidifiers.
In order to match current modern dehumidifiers & third party controller system perfectly. The EAST ONE Grow Dehumidifier provides 24V DC power for both 24V AC or DC third party controller. While the controller DHD100 can be powered by either 24V AC or DC.
We are open to our buyers or cooperators to add different function into the controller system, such as WIFI, RS485, Bluetooth.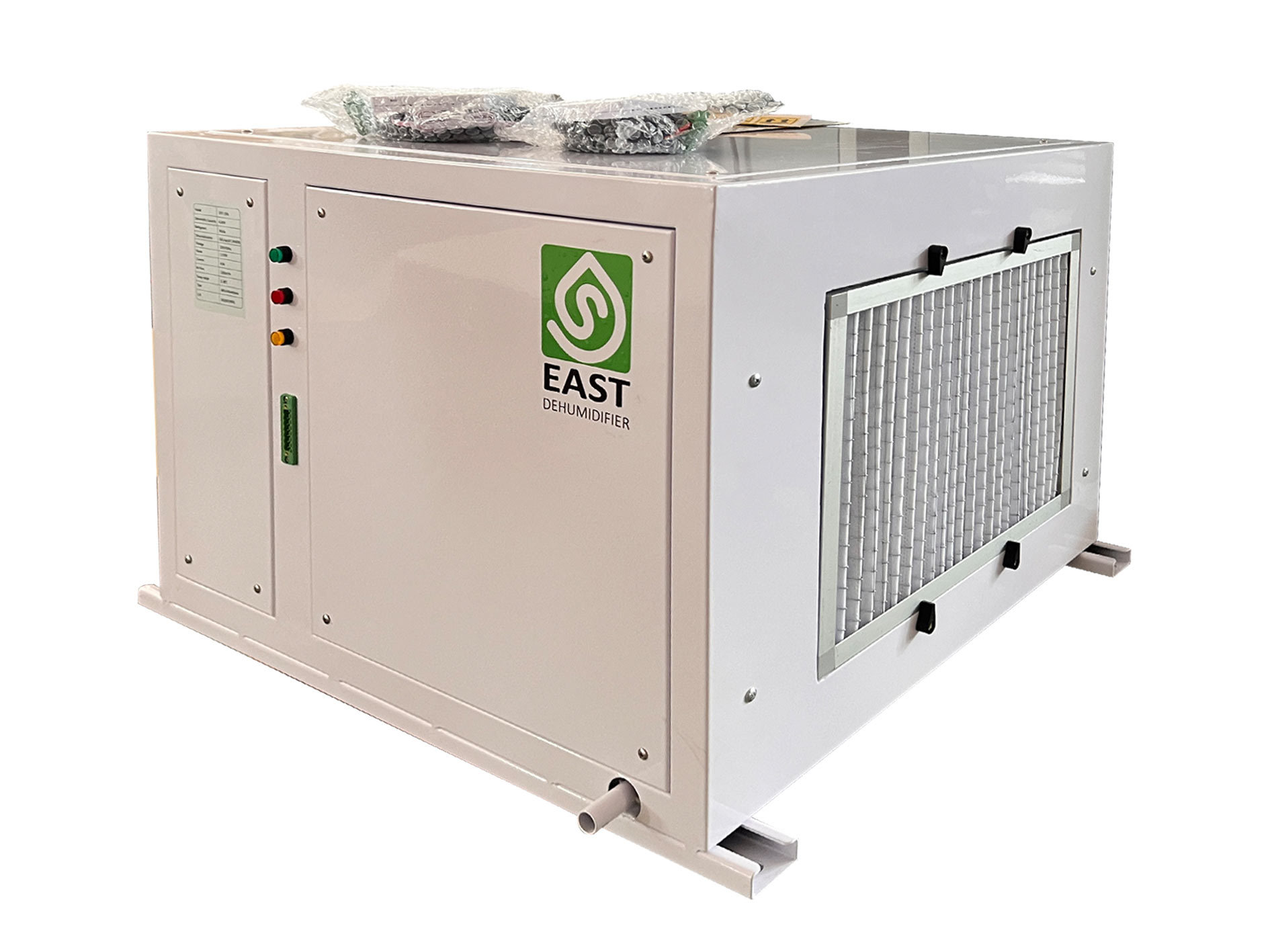 Firm frame metal plate body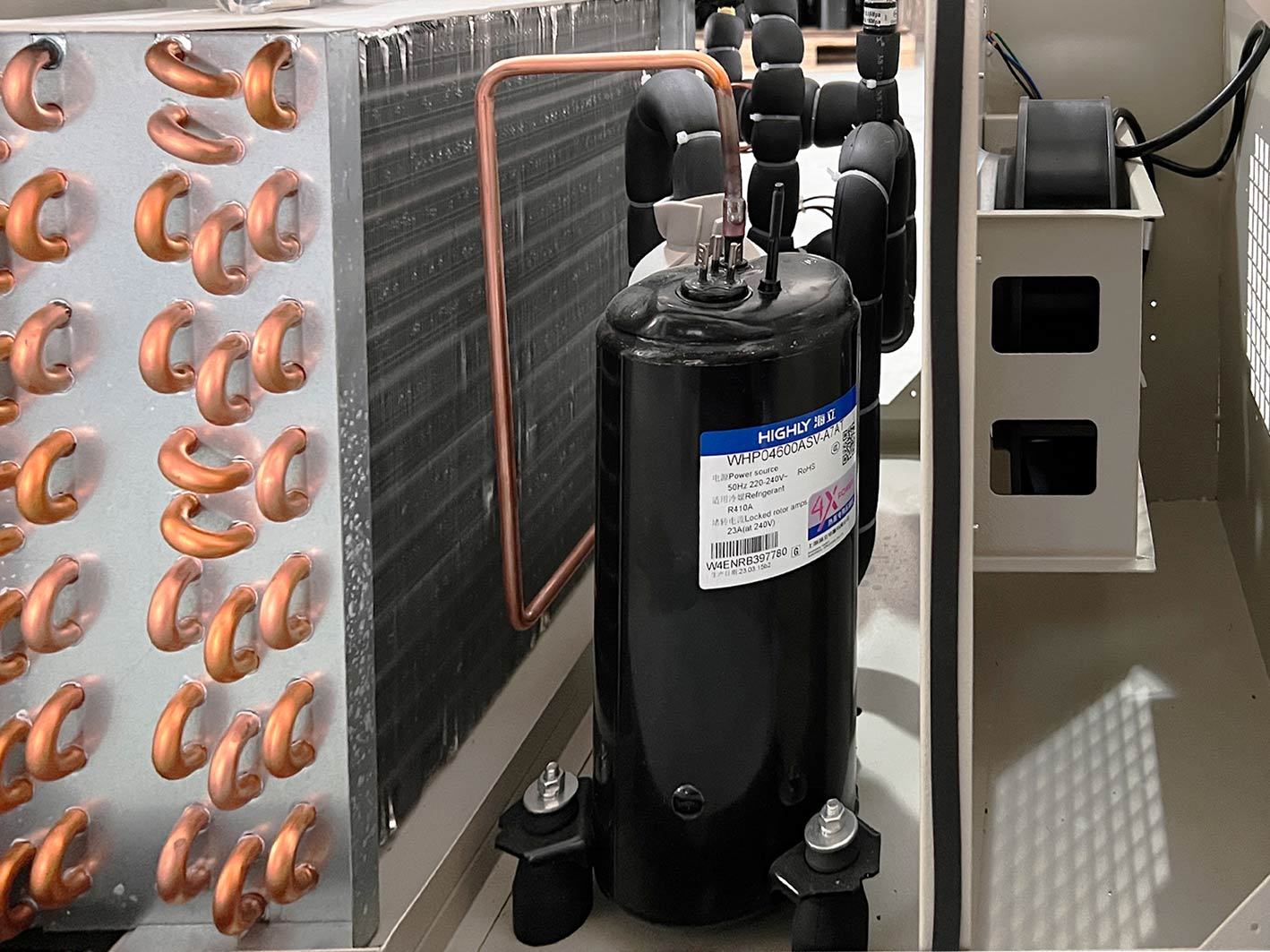 Clear design and crafts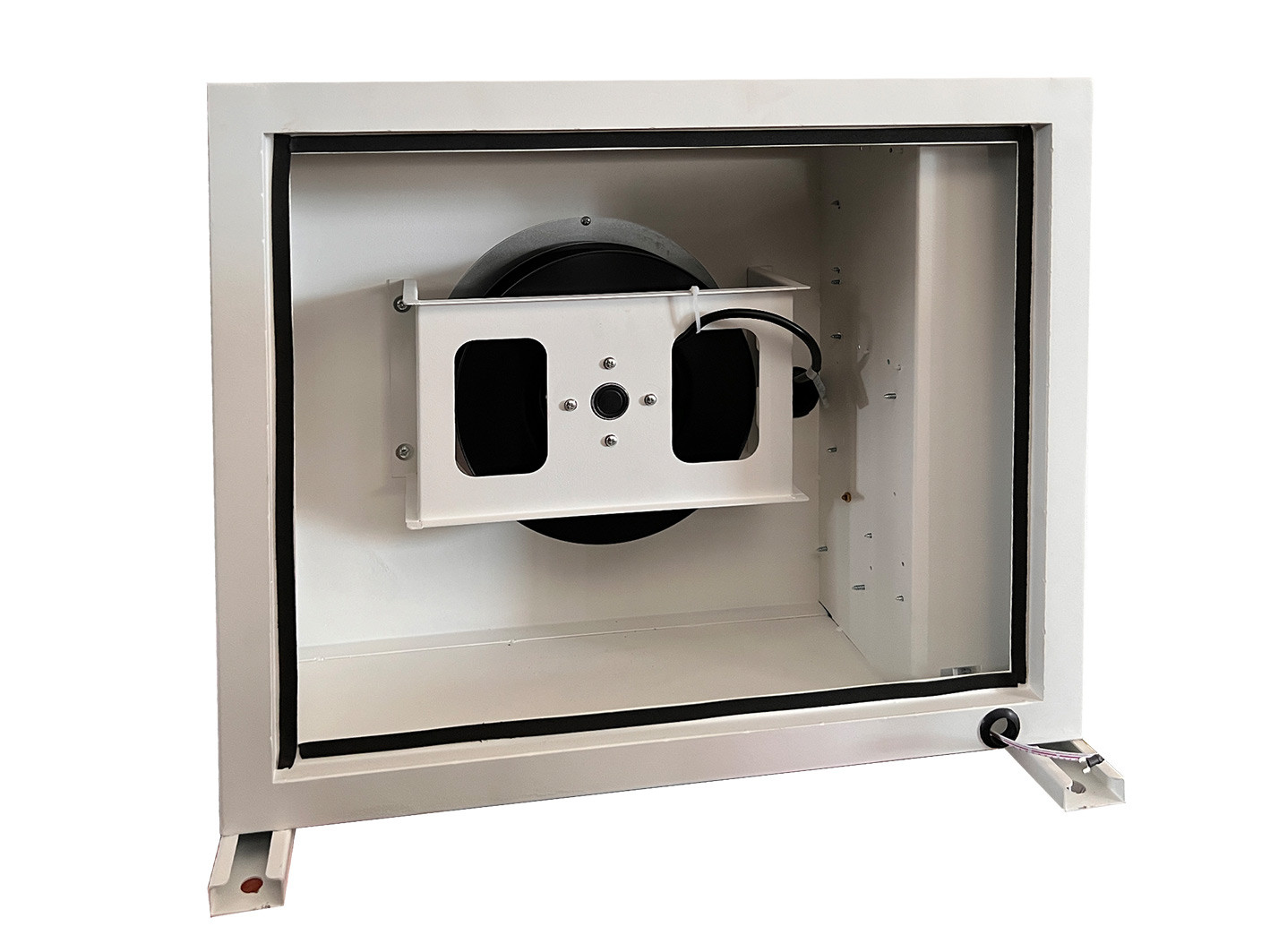 Cooling Capacity

14,330 BTU

4.2KW

Water Removal Capacity

@30℃, RH80%, 24hrs

320 Pints

150L

Supply Voltage

208~240V

208~240V

Rated Power

1.5 Kw

1.5 Kw

Rated Amps

7.0A

7.0A

Air Volume @ 0.0" ,CFM

790

1350m³/h

Static Pressure

50~80 Pa

50~80 Pa

Working Temperature

41℉~100℉

5℃~38℃

Humidity Range (RH)

40%~95%

40%~95%

Net Dimensions

27.4" x 21.3" x 18.5"

695x540x465mm

Packed Dimesions

30" x 24.5" x 24.5"

740x620x610mm

Net Weight

133 Lbs

60Kg

Gross Weight

149 Lbs

67Kg

Air Inlet Flange Size

10.4" x 10.4"

265x265mm

Air Outlet Flange Size

6.5" x 6.5"

166x166mm

Noise

≤60dB

≤60dB

Applying Area

1300~1800 Sqft

110-170㎡
EAST ONE Manuals Download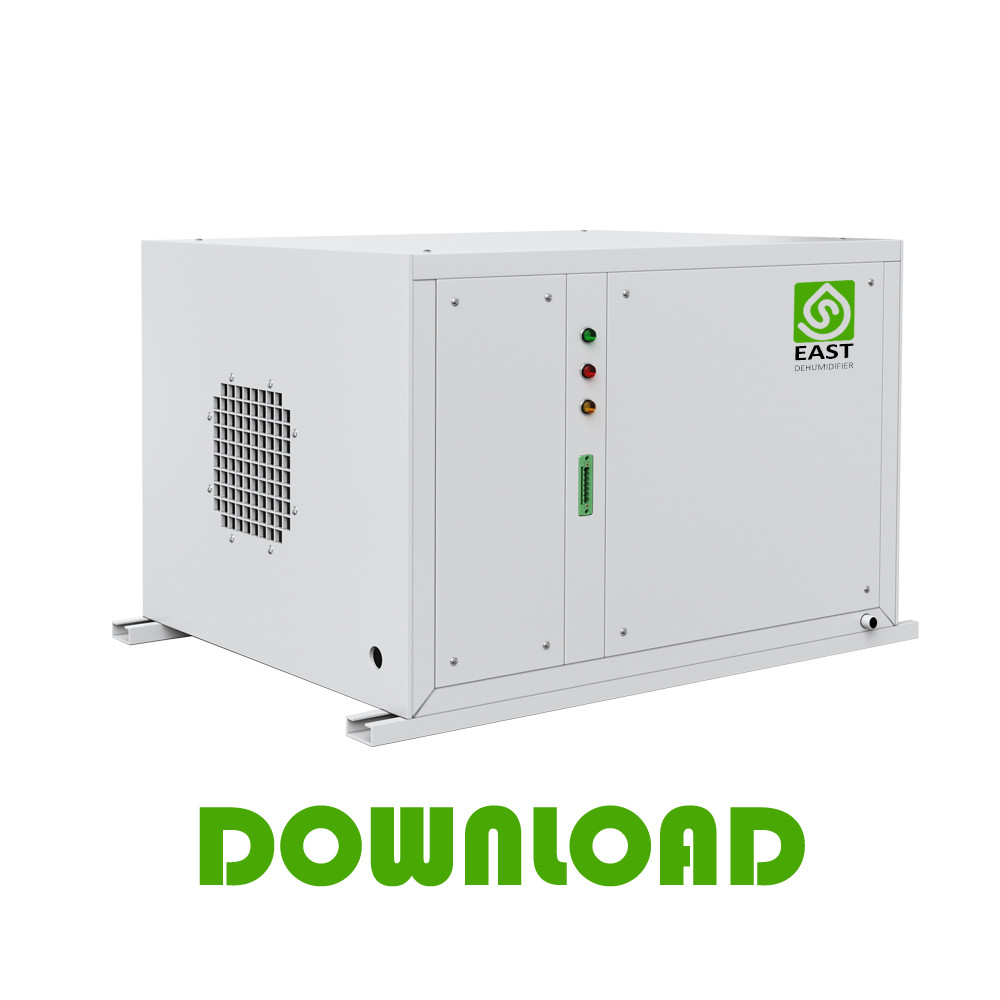 The standard manuals in English version are provided by EAST manufacturer. You can add your own logo or share your requirement to supplement the manuals and any other instructions. 
The specifications can be also provided as well as logo printing, name plate making. 
Buyers' own manuals or instructions are also welcomed. 
The whole production process can be supervised by videos or photos or formal inspection report.  
Production order tracking system makes your business easier. 
Connecting With Different Controllers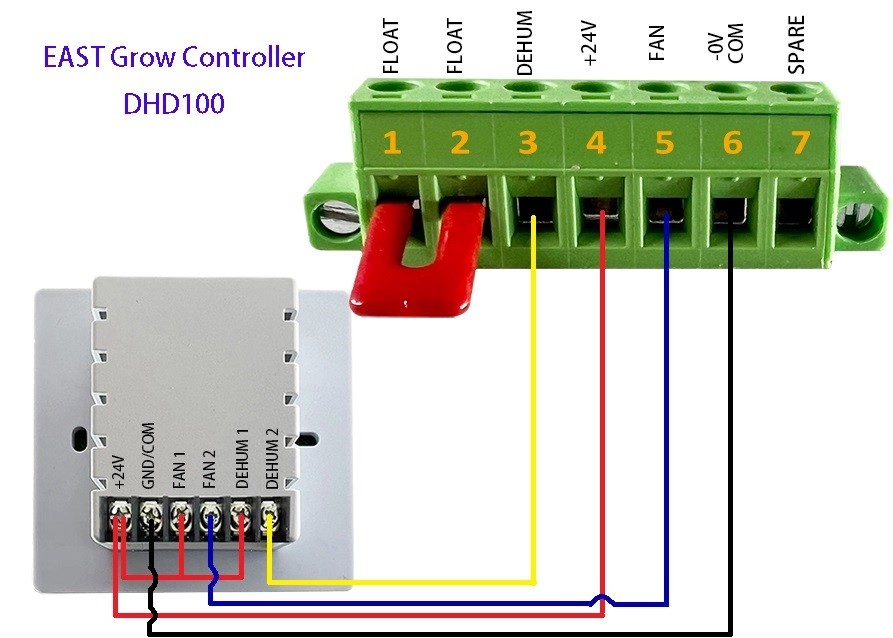 Connecting EAST DHD100 controller with EAST ONE dehumidifier
The DHD100 Controller is already fixed with plug, you can directly plug into the EAST Grow Dehumidifier and control for dehumidifying or ventilating mode.
You can use  wiring scheme photo to extend the controlling wires.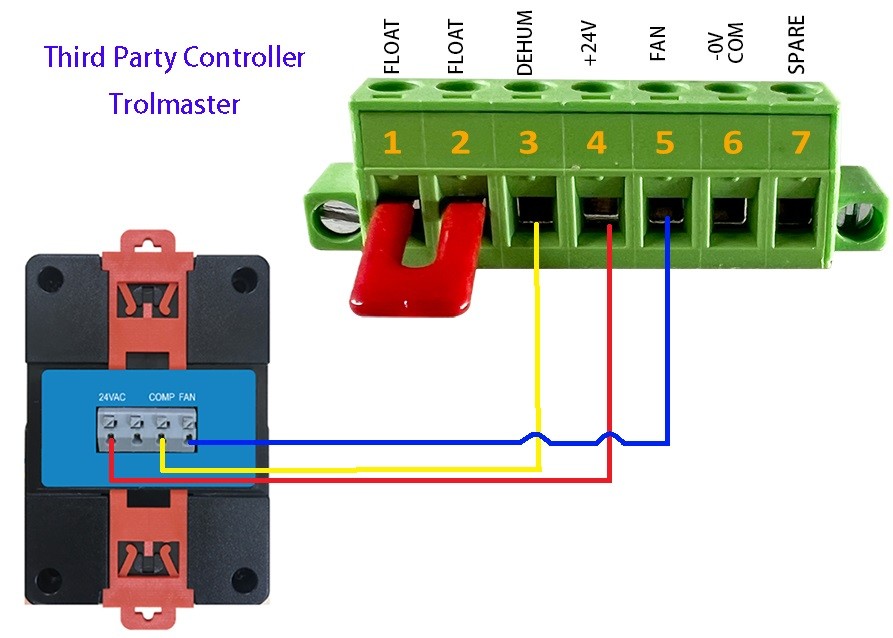 Connecting Third-Party controller with EAST ONE dehumidifier
EAST ONE Grow Dehumidifier is available for different kind of Third-Party Controller. In order to match current modern dehumidifiers & third party controller system perfectly. You can use below wiring scheme to connect third party controller. 

24V required Third-party controller
EAST ONE dehumidifier provides 24V DC power for both 24V AC or DC third-party controller (40VA max). You can use wiring scheme to connect 24V required third-party controller.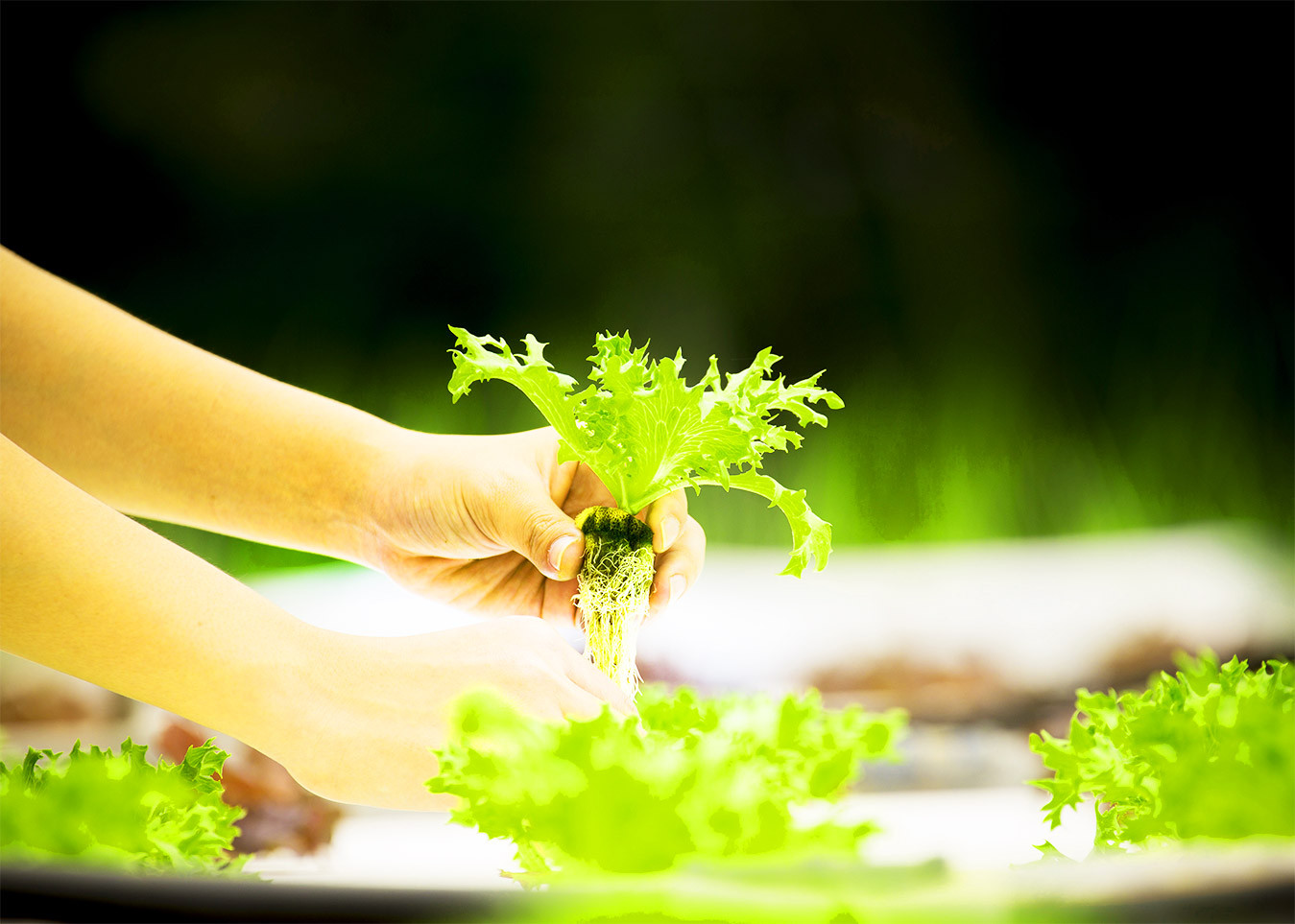 Plant Grow humidity control
Suitable humidity is essential for the plants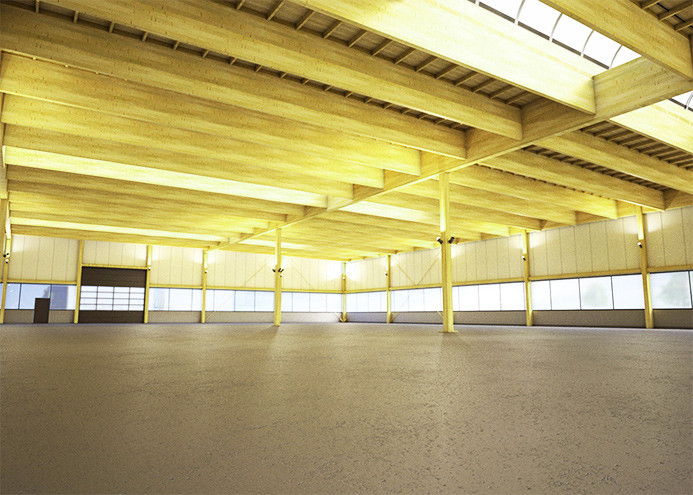 Warehouse humidity control 
To ensure your goods at warehouse in good humidity condition.
Principle of Dehumidifier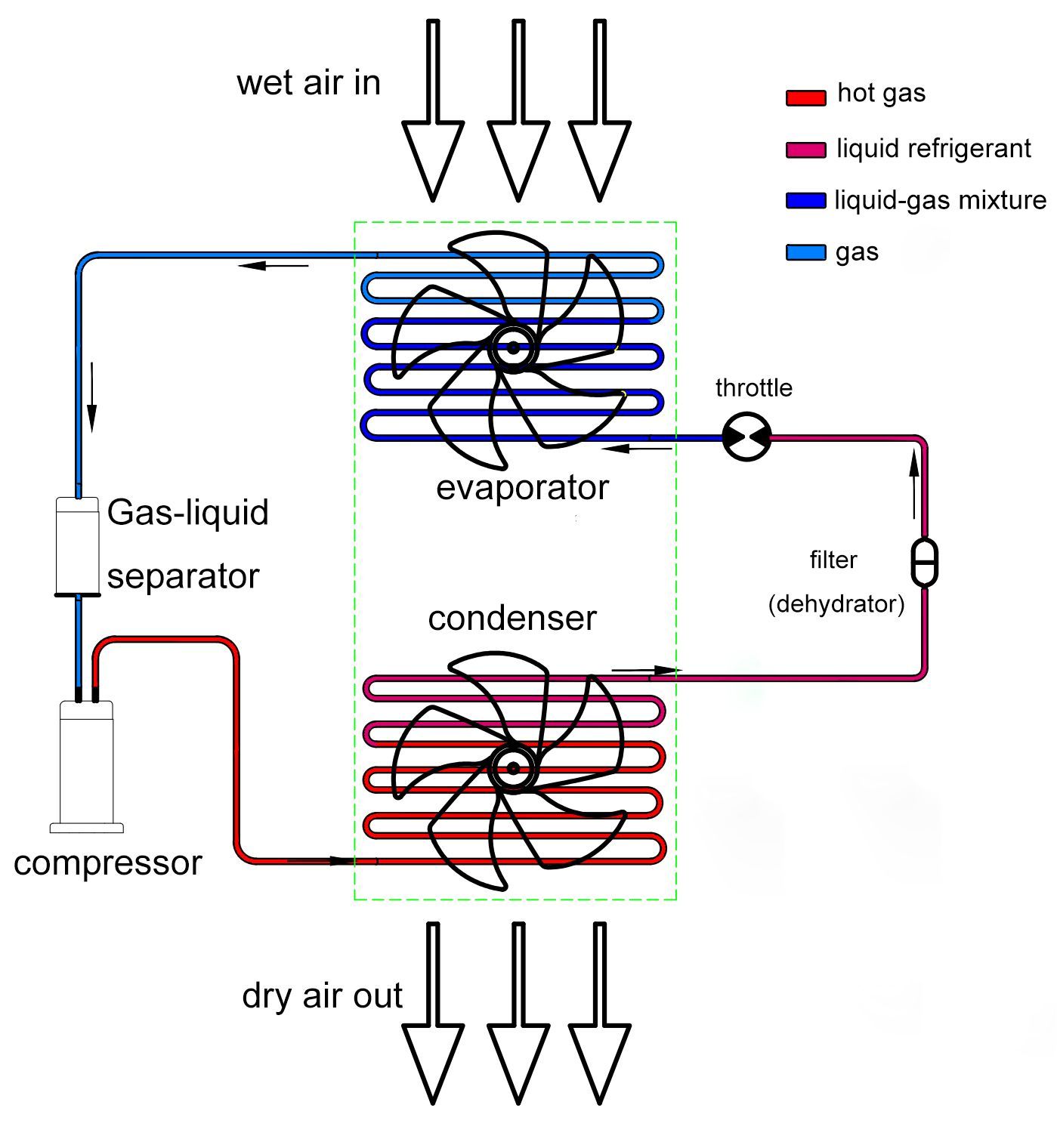 The priciple of air circulation.
The wet air will be drawn into the machine and passed through the heat exchanger. So the moisture in the air will be condensed into water on the condenser and dry air will be released out of the dehumidifier. 
The principle of refrigerant.
High pressure refrigerant liquid enters into the evaporator after throttling by capillary. The refrigerant is evaporated as low temperature and low pressure gas by absorbing thermal from air after heat exchange. The low temperature low pressure refrigerant gas is inhaled into the compressor, after compressor compressing, the gas become high temperature high pressure refrigerant gas and get into the condenser. Then the refrigerant gas get into the condenser, after heat dissipation, the refrigerant gas become high pressure refrigerant liquid. Above is a complete cycle of refrigerating after repeating.
Capacity of Bulk Production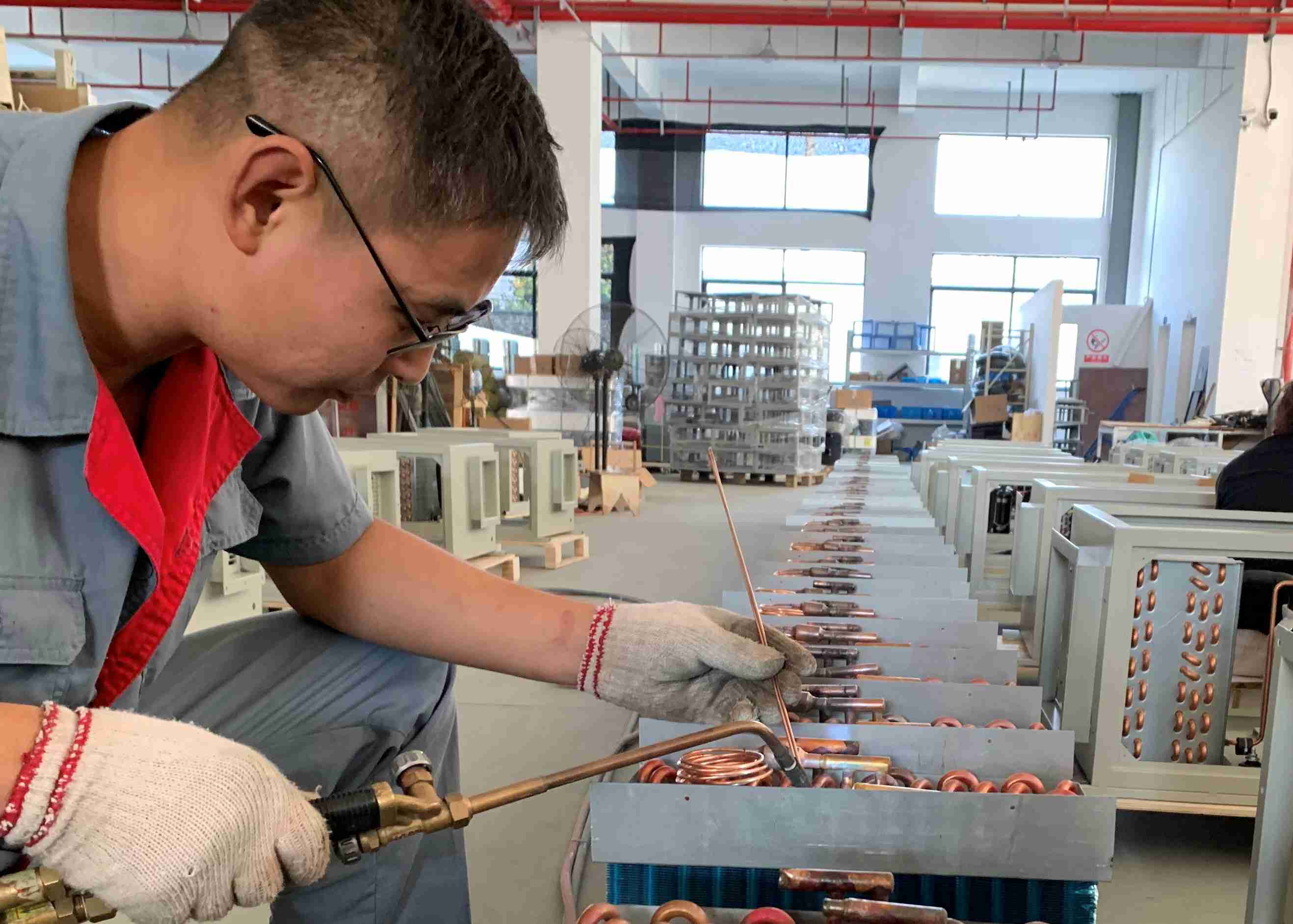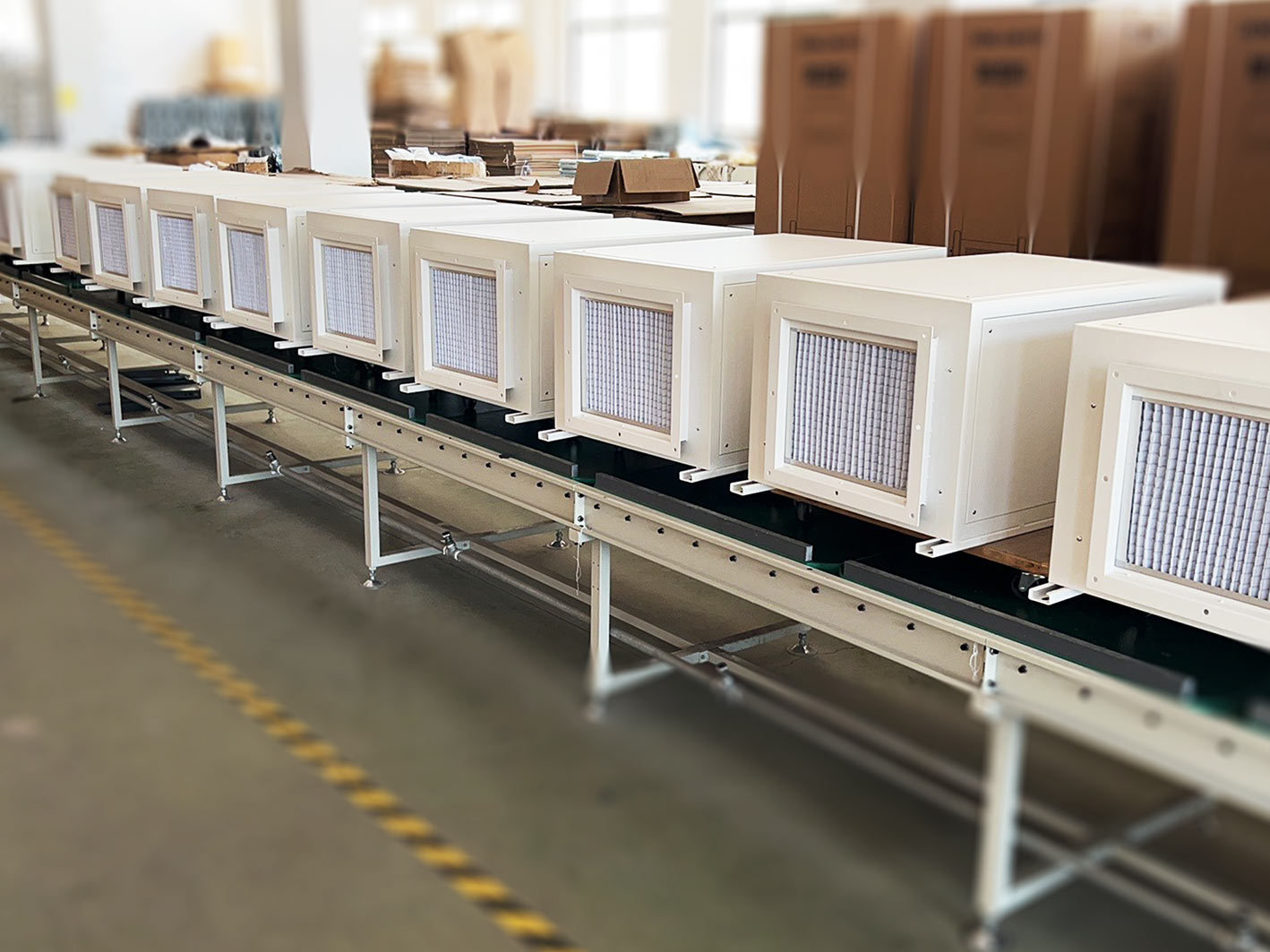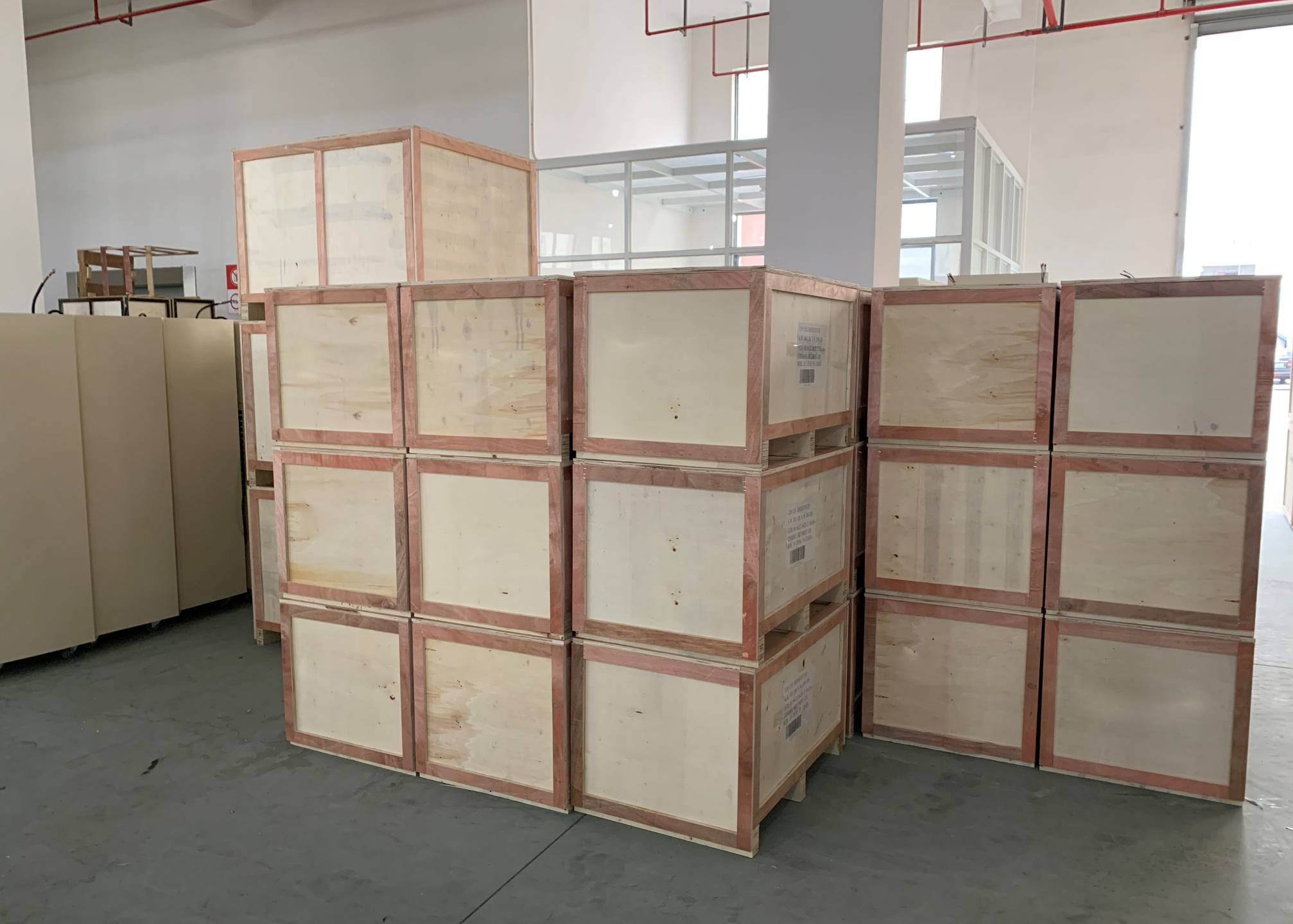 Wood packing is a must for dehumidifiers international shipping. To port or to door, get flexible, reliable and affordable shipping solutions that fit your business. 
*Fixing with screw on plywood for stable transportation. 
* Wrapped with poly to prevent scratching. 
*Reserved forklift holes at bottom of carton. 
* FOB, CIF, DDP intercoms are welcomed.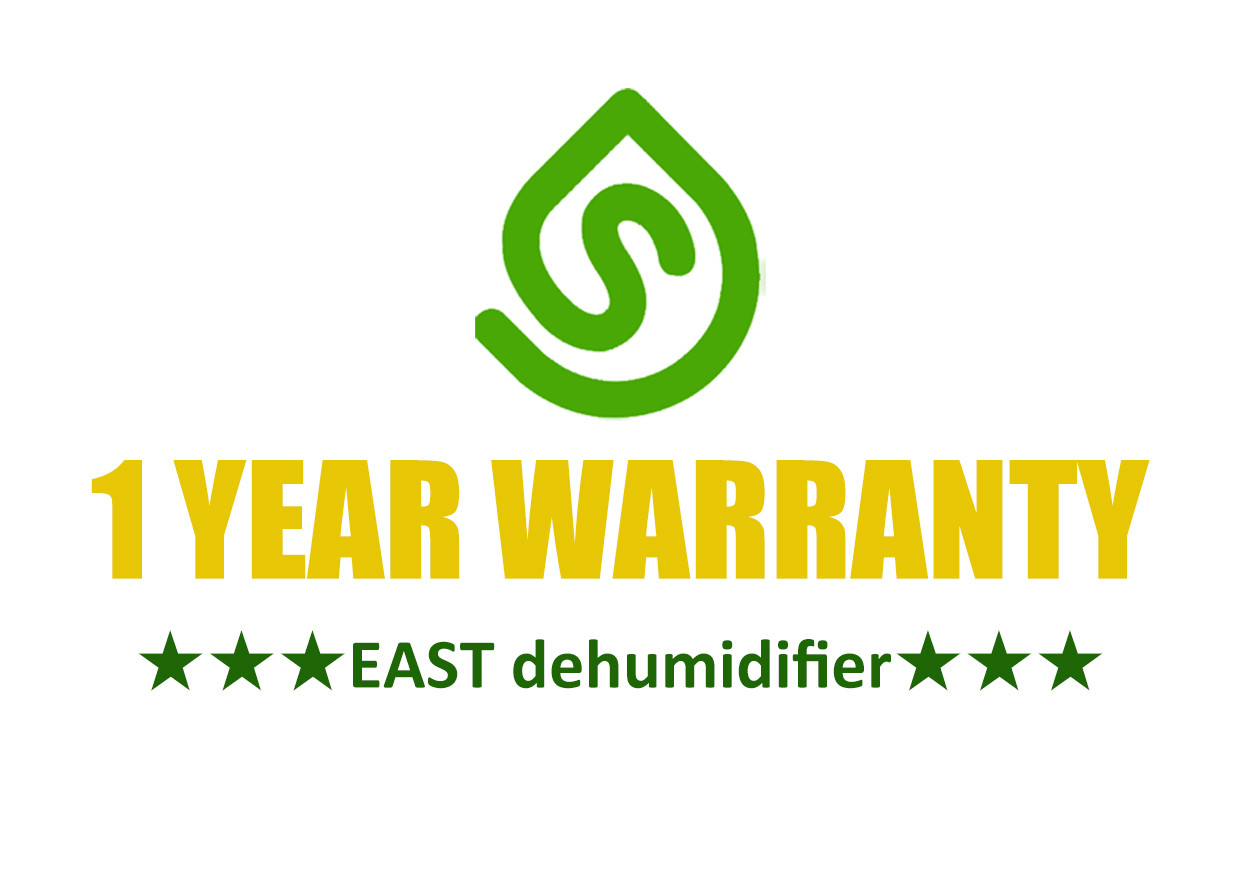 We provide 12 months warranty for whole unit. If any problem due to our quality within 12 month, please send photo or video to us, we will send the broken parts to you free. 

We provide 36 months warranty for the compressor. 
The single serise number of each machine can be kept in EAST system, so that we can trace the production source. 
We will provide paid parts service after warranty period. 
The VIP price of spare parts will be provided for EAST distributors and members. 
EAST dehumidifier is committed to exceed the limit of nature by everlasting development of moisture removal technology apply to different environment. EAST dehumidifier have been spending more on the researching of raising the efficient and moisture removal capacity, lowering power consumption.
Hi, Welcome. How can I help you?