Third-Party Precise Controlled Dehumidifier For Growing Easy Connection To Your Grow Facilities
fast quote
Can't find what you are looking for?
We Provide Comprehensive humidity and temperature control solutions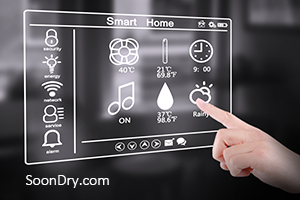 Dehumidifier will frost if working in the working temperature is lower than 18℃
The working temperature of dehumidifier is 5~38℃. And it will frost if the room temperature is lower than 18℃. The principle of dehumidifier is similar as air conditioner, with the auto-defrost system, it can work in condition higher than 5℃. The dehumidification will rely on room temperature.
Normally when evaporator temperature will easily meet 0℃ or even lower if room temperature is lower than 18℃. In this condition the water on evaporator will frost.
But do not worry,there is auto-defrost system on EAST dehumidifier. It will switch into defrost mode and start to dehumidify once the defrost mode finish.
EAST dehumidifier is committed to exceed the limit of nature by everlasting development of moisture removal technology apply to different environment. EAST dehumidifier have been spending more on the researching of raising the efficient and moisture removal capacity, lowering power consumption.
Hi, Welcome. How can I help you?