Third-Party Precise Controlled Dehumidifier For Growing Easy Connection To Your Grow Facilities
fast quote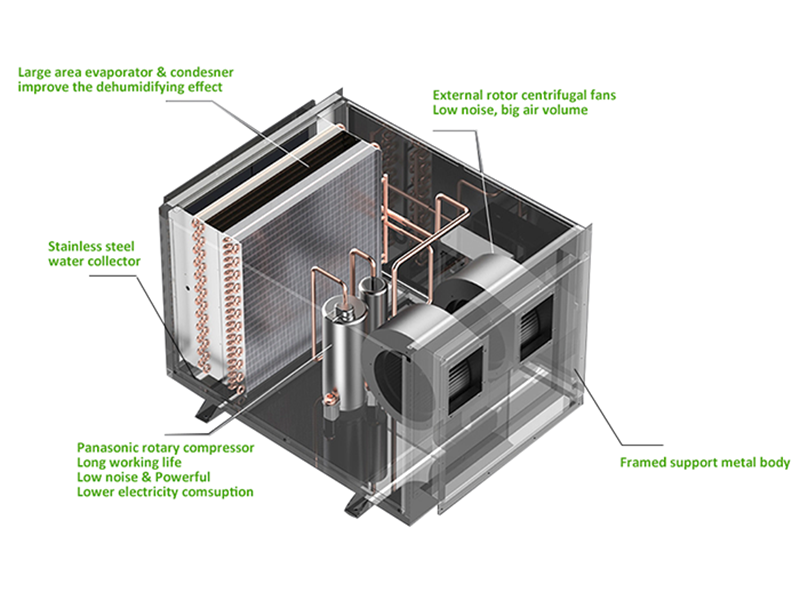 Making The Professional Bidding Documents Together With The Technical Agreement From East Dehumidifier
A integrated technical agreement of dehumidifier includes requirements of the tenderer, design solutions, working principle, technical parameters, bill of material, design sketches, rendering pictures, after-sale policy, installation and operation, maintenance and repair, lead time and transportation, quotation & payment.
Get Started
Requirements of the tenderer
Most of the tender of dehumidifier equipment will specify the usage of machine, environment conditions, target humidity & temperature, facility conditions, certification or any other requirement. Or you have a complete documents of tender in different languages.
East Dehumidifier team will list out all the requirements to be confirmed with you for the further actions.
After confirming all the requirements from the tenderer, the professional East design team will design or recommend the suitable dehumidifier equipment. If it need a special design of dehumidifier to be installed, East will list out the calculate process after analyse the requirements.
According to different dehumidifier equipment and working environment, East Dehumidifier will make detailed description for the working principle of that how to reach the target humidity & temperature the tenderer required.
EAST dehumidifier is committed to exceed the limit of nature by everlasting development of moisture removal technology apply to different environment. EAST dehumidifier have been spending more on the researching of raising the efficient and moisture removal capacity, lowering power consumption.
Hi, Welcome. How can I help you?